Dr. (Khayriyyah) Chandler
Mother. Wife. Physician. Speaker. Yoga-Lover. Mentor. Dancer. Actor. Lifestyle Medicine & Plant-Based Enthusiast.
About Me
Multi-faceted is who we are. As humans we are so much more than just our title. I am more than just Physician. I am a mother to three. A wife to one. Daughter to two. Sister to few. I love many things like making this website. I love teaching youth and patients, about history, medicine, and good - stuff. I have learned fueling just one part of you, you just wind up lopsided. My work is a combination of the parts of me, the parts of me that likes to do stuff. Maybe we can partner on some of the things I like...
My Work

Is about educating the people.

​Lecturer & Speaker
Lifestyle Medicine Cheerleader
Arts Educator
Wellness Enthusiast
​Lover of Black art and culture
​Wanna-be Interior Decorator
....Yeah I do a little family medicine
Powered by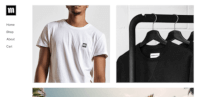 Create your own unique website with customizable templates.