---
kLast year I knew that I was burned out. One year after my grandmother died, I had not mourned her transition. I had not stopped for more than a couple of hours, maybe a day at most. I was falling into the work trap. Afraid of letting people down, I did nothing. My health slipping from my grip like never before, I tried every band-aid. I hired help, which put a huge financial strain on my family and I. Other medical professionals recommended I take a leave of absence. I refused. Then October 2017 through January 2018, a series of monthly medical and social slap-you-in-your-face events happened. It lead me to the edge, knowing that giving up "me" to practice medicine was no longer an option. (Read that post below)
After slowly unwinding, here I am! Just doing the parts of medicine that I love the most. And dipping my baby toe (5th digit) into other waters. Wish me luck!
Powered by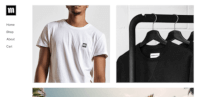 Create your own unique website with customizable templates.